Welcome to the 39th Azure Virtual Desktop community newsletter! We now released our newsletter on Thursdays to get a wider reach and give you the ability to engage with us in a better way!
Community Stats
Sponsors
Nerdio
Nerdio will be attending a majority of the IGEL Disrupt tours as a platinum Sponsor over the next few weeks so if you are a fan of AVD, or Nerdio come and say hello!!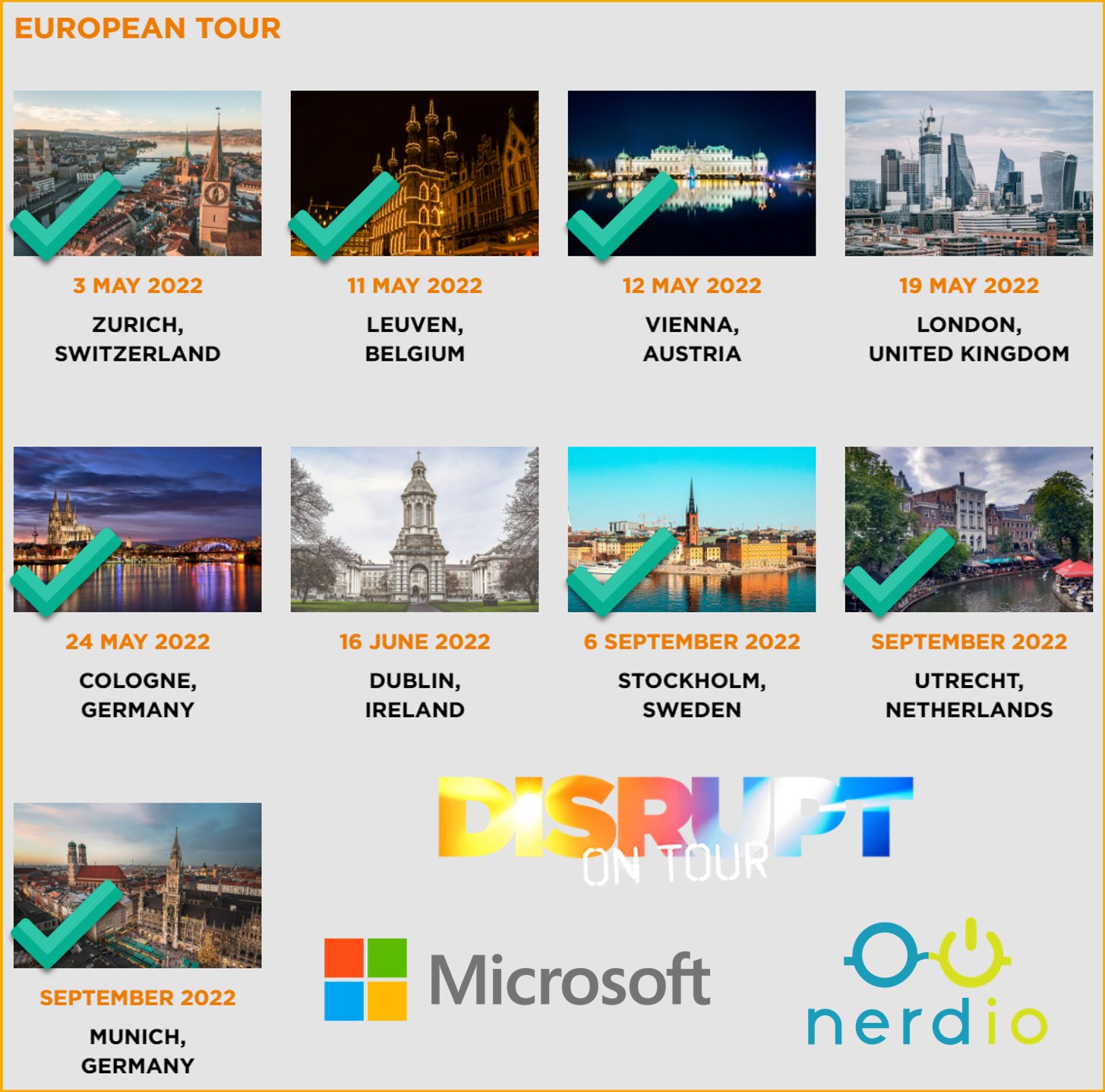 IGEL
James O'Regan from IGEL has shared that his Life on the Edge Podcast is now available on Spotify! It's contains some great interviews so you definitely need to add it to your Spotify play list! You can view more info here – Life on the Edge | Podcast on Spotify
Community
UK AVD User Group one off event in London – 17th May.
There are a few spaces left for the UK AVD User Group event in London!! This will be a special IN-PERSON ONLY event being held at the Microsoft Paddington office! Presenting we will have Neil McLoughlin, Vadim Vladimirskiy (Nerdio CEO), Tom Hickling (Senior Product Manager for AVD) and Jim Moyle (Senior Program Manager for AVD). If you do want to attend please send an email to [email protected] and I will add you to the list. There are only 40 spaces, most of which are now taken so you better be quick!
In Conversation with Freek Berson
John Lunn aka Jonnychipz recently did a one of his In Conversation with episodes with Freek Berson!! They discuss Freek's career history and his journey with Azure Virtual Desktop! Freek is a legend within the AVD Community and it's great to see the interview. You can check it out here –
Make Azure Virtual Desktop Work For You
Dean Cefola has released another awesome video, this time he is talking about use the new Schedule Azure Virtual Desktop Agent updates feature. This service enables you to schedule the agent update process to when you want them deployed so it does not interrupt your existing users. You can watch his video here –
Scheduled Agent Updates in Azure Virtual Desktop
Travis Roberta aka Ciraltos has also released a great video on how to configure Scheduled Agent Updates in Azure Virtual Desktop! You can view his video here:
Application Testing and Migration with Rimo3
Toby Skerritt from Foundation IT has written a really great LinkedIn post where he explores Rimo3! Toby gives a nice overview of Rimo3, what it does and his experience of using it. If you are thinking about exploring Rimo3 or was just wondering what it was then you can give it a read here – (1) Application Testing & Migration with Rimo3 | LinkedIn
Intune Support for Multi-Session Windows Server OS Version | AVD Workloads
Anoop C Nair has release a blogpost in which he discusses the recently GA'd Intune support for Windows 10 Multi-Session. In his post he discusses the pre-reqs, gives an overview and goes through an example of setting some configuration settings. You can read more here – Intune Support For Multi-Session Windows Server OS Version | AVD Workloads HTMD Blog (anoopcnair.com)
Microsoft
Intune device configuration for Azure Virtual Desktop multi-session VMs is now generally available
Microsoft have announced that the Intune Device Configuration for AVD is now GA! This has been in public preview for a while now so it's great to see it go GA. You can read more about the announcement here – Intune device configuration for Azure Virtual Desktop multi-session VMs is now generally available – Microsoft Tech Community
Remote Desktop Client v1.2.3128 released
Microsoft have released Remote Desktop Client v1.2.3128. In this version is an improved narrator application experience, accessibility improvements and much more. You can view more info here – What's new in the Windows Desktop client | Microsoft Docs