Welcome to the 26th Azure Virtual Desktop community newsletter! We now release our newsletter on Thursdays to get a wider reach and give you the ability to engage with us in a better way!
Community Stats
Sponsors
Nerdio
Nerdio have announced the full agenda for their NerdioCon conference! They have all announced that Microsoft will be premier sponsors for the event and Scott Manchester will be one of the keynote speakers for the event. You can view more info here – Nerdio Releases Agenda for First All-Inclusive Conference, (globenewswire.com)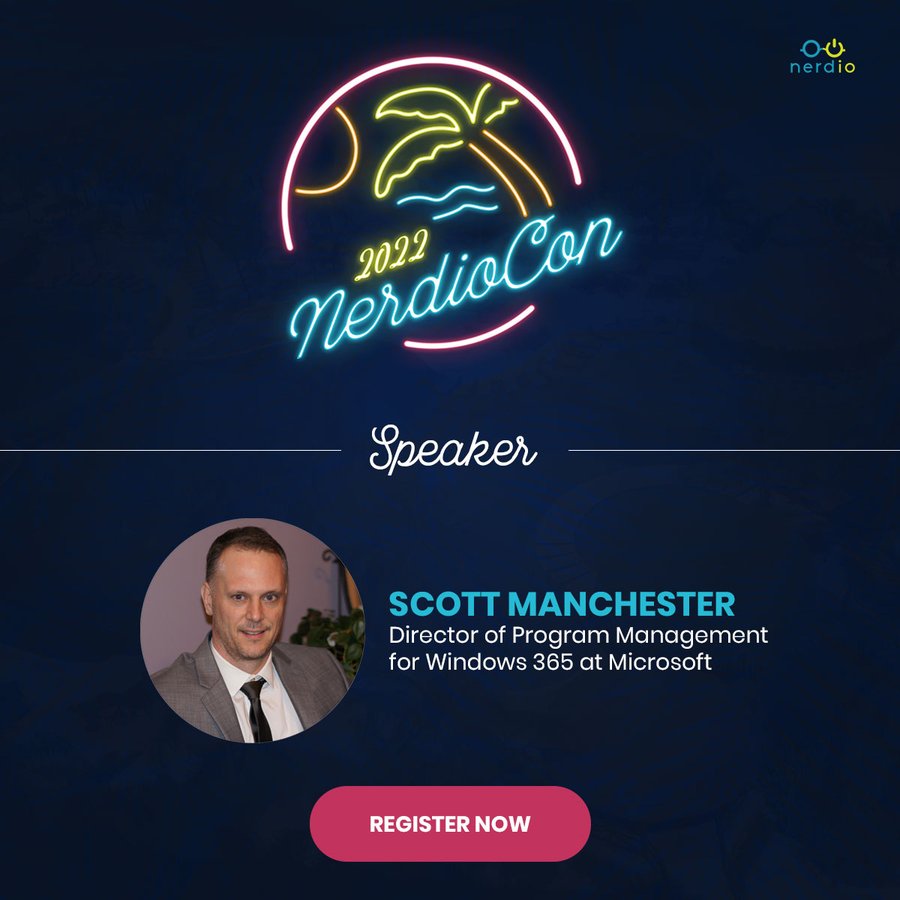 IGEL
IGEL have awarded an EUC Maverick awards to Andrew Kisak and David Faynor! An EUC Maverick award is an award given to trail-blazing IT Professionals driving important changes to help their organisations. You can view more info here – EUC Mavericks | IGEL
Community
Are you Protecting Your Screen?
Dean Cefola from the Azure Academy has shared a new video in which explains how to protect your screen using Azure Virtual Desktop by using stuff like screen capture protection and clipboard redirection. You can view his video here –
Monitor FSLogix file share usage on Azure Files
Sander Rozemuller has written an excellent post on how you can monitor your FSLogix File Share usage using Azure Insights and REST API. If you are looking to monitor your file share usage, and you should, then this is a very useful read. You can read it here – https://rozemuller.com/monitor-fslogix-file-share-usage-on-azure-files/
Deep dive: How Azure AD Kerberos works
Sonia Cuff, a Senior Cloud Advocate at Microsoft has written a really in-depth Deep dive article on how Azure AD Kerbberos works. In this post she uses FSLogix for Azure Virtual Desktop as an example. It's a really interesting read so make sure you check it out! You can read it here – https://techcommunity.microsoft.com/t5/itops-talk-blog/deep-dive-how-azure-ad-kerberos-works/ba-p/3070889
AVD Utilization Dashboard
Anoop C Nair has shared a blog post in which he gives an overview of the AVD Utilization dashboard which is available on Azure Monitor. This dashboard is super useful and gives you information on Host CPU usage, daily connected hours, session history and much more. To read more about it check out Anoop's blog post here – https://www.anoopcnair.com/avd-utilization-dashboard-cpu-daily-connected/
MSIX app attach Packaging Flow Chart
Ryan Mangan has produced a MSIX App Attach Packaging Flowchart. This flow chart details decisions required when creating MSIX Packages. A great resource for those who are leveraging MSIX App Attach! You can read this post here – MSIX app attach Packaging Flow Chart – Ryan Mangan's IT Blog (ryanmangansitblog.com)
Should I use Azure Virtual Desktop or Windows 365?
Mr T-Bone has shared a blog post in which he discusses whether you should use AVD or Windows 365. In the post he discusses the differences between the 2 products from a technical and also commercial point. You can read his post here – http://www.tbone.se/2022/01/21/should-i-use-azure-virtual-desktop-or-windows-365/
Microsoft
FSLogix 2201 available in public preview
Microsoft have announced that FSLogix 2201 is now available in public preview. This release contains quite a few major changes so pleae read the release notes and also test in your own environment. Obviously this is a preview version so it's not advised to be used in a live environment. You can read the announcement and release notes here – https://techcommunity.microsoft.com/t5/azure-virtual-desktop/the-fslogix-2201-public-preview-is-now-available/m-p/3070794#M8455
Remote Desktop Client v1.2.2851 released to the public ring
Microsoft have announced that they have released v1.2.2851 of the Remote Desktop Client to the public ring. This release includes a fix to camera redirection, Azure AD credential prompts and other imporvements also. You can view more info here – https://docs.microsoft.com/en-gb/windows-server/remote/remote-desktop-services/clients/windowsdesktop-whatsnew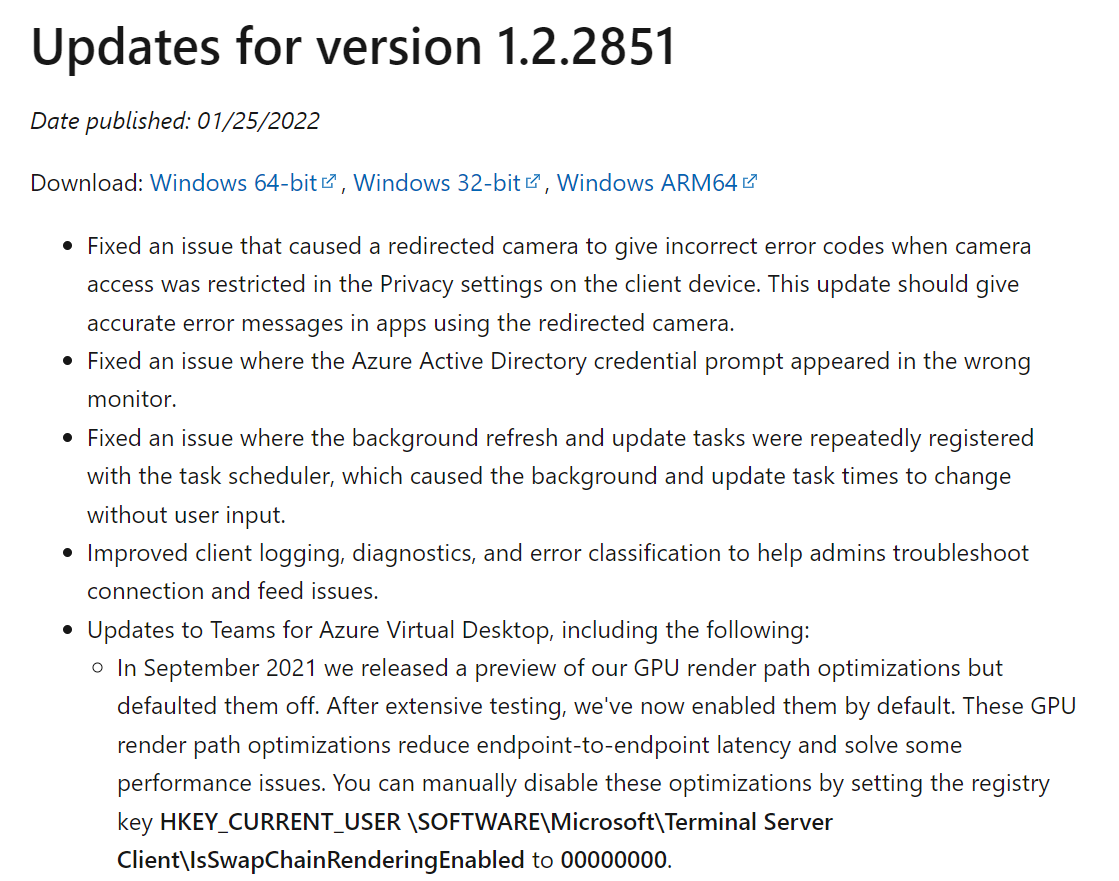 Azure Pricing Calculator updates
Microsoft have announced that they have made some much needed updates to the pricing calculator. There are now no limits to the amount of VMs (it was previously minimum 100) and networking and storage has been included for FSLogix profiles. You can check the updated calcualtor here – https://azure.microsoft.com/en-us/pricing/calculator/