Welcome to the 18th Azure Virtual Desktop community newsletter! We now release our newsletter on Thursday's to get a wider reach and give you the ability to engage with us in a better way!
As you can see below, one of our first changes is the categorisation of content, which allows you to read the content easier.
Community Stats
Sponsors
Nerdio
Meet Vadim Vladimirskiy – Nerdio has published a blog article about the CEO, Vadim Vladimirskiy. Vadim is a super super smart person and this is definitely a good read if you want to read more about Nerdio, where Vadim has come from and what drives him. Really inspirational read. Meet The Disruptors: Vadim Vladimirskiy of Nerdio On The Three Things You Need To Shake Up Your Industry | by Fotis Georgiadis | Authority Magazine | Nov, 2021 | Medium
IGEL
IGEL have shared a solution brief in which they show us how you can use IGEL and Ezeep together to enable easy and secure printing! If you want a nice easy and secure printing solution on AVD then go check it out – https://t.co/iyEzDyS2Me?amp=1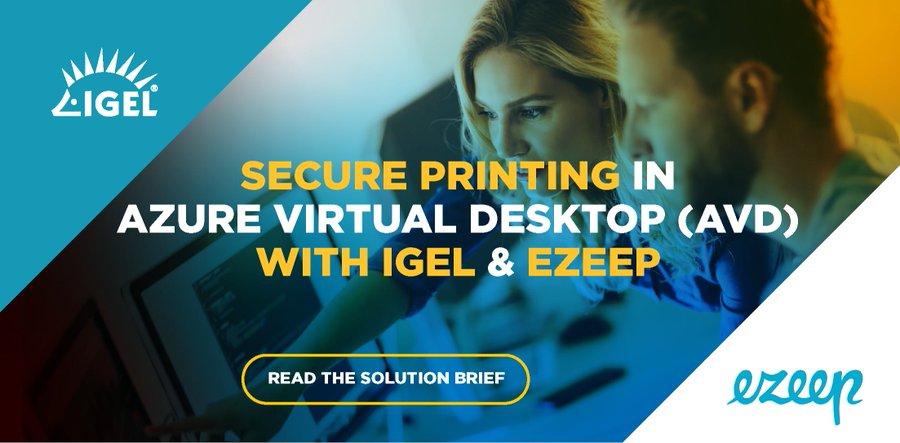 Community
AVD Tech Fest Amsterdam!!
Today it's the AVD TechFest Day and Patrick has announced that the next event will be a physical event in Amsterdam on the 27th-28th April 2022!!! This will be a must attend event if you are into AVD, and you should be if you are reading this newsletter! More news coming soon.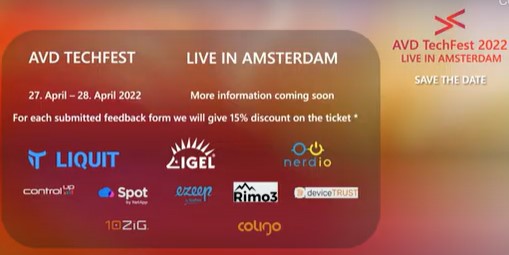 UK Azure Virtual Desktop November meeting
Neil McLoughlin has shared the recording of the UK Azure Virtual Desktop user group. It was a great meeting with sessions from Christiaan Brinkhoff on Windows 365, and Sander Rozemuller on Deploying AVD with Terraform Cloud. You can view the recording here – UK AVD User Group November meeting – YouTube
Empowering AVD Image deployments with Azure Pipelines, Bicep and Liquit!
Freek Berson has written a blog post in which he shows you how you can deploy an image using Azure Pipeline, Bicep and Liquit. He also shares details about a webinar where he will do a deep dive in the code used to deploy this. You can view his post here – Empowering AVD Image deployments with Azure Pipelines, Bicep and Liquit! | LinkedIn
New Course – Mastering Azure Virtual Desktop
Mahmoud A. Atallah has shared some exciting news that he has released his very first Udemy course!!! In the course he covers over 4.5 hours of content and everything you need for the AZ-140 exam. You can sign up and register for the course here – Mastering Azure Virtual Desktop (WVD – Advanced Training) | Udemy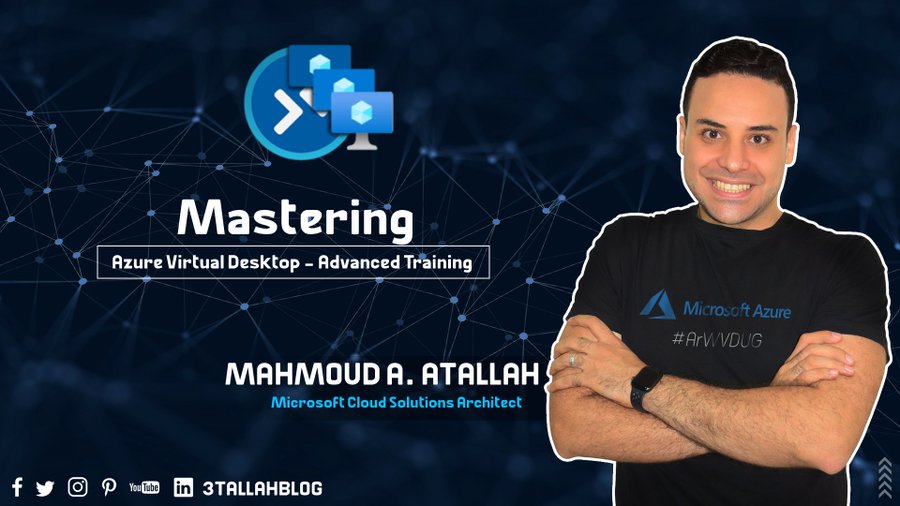 New Book – Mastering Azure Virtual Desktop
Ryan Mangan has announced that he will be releasing a new book – Mastering Azure Virtual Desktop. In the book Ryan covers everything you need to know about Azure Virtual Desktop! The book is due to be released in February 2022 so make sure you get your pre-order in!! You can pre-order it here – Mastering Azure Virtual Desktop | Packt (packtpub.com)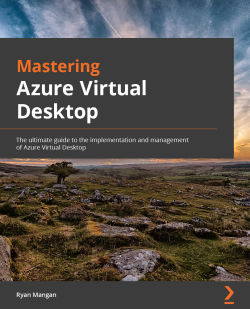 Az.AVD PowerShell Module v2.00 released
Sander Rozemuller has announced that he has released v2.0.0 of his awesome Az.AVD PowerShell module. This version is fully independent and requires no other PowerShell modules. You can download it from here – PowerShell Gallery | Az.Avd 2.0.0
Azure Virtual Desktop and Azure AD Joined VMs
Tommy Kneetz has shared a blog post in which he details his experience is deploying Azure AD Joined hosts in Azure Virtual Desktop. In the post he discusses the pre-reqs and then shows you how to deploy it. You can view his post here – Azure Virtual Desktop and AzureAD joined VM – tech-guys.blog
Fixed AVD Azure Virtual Desktop Patching Issue while Using SCCM WSUS for Patching
Anoop C Nair has shared a blog article in which he explains an issue he came across with Azure Virtual Desktop Patching. The issue in particular is with Windows 10 Enterprise Multi-Session 1909, SCCM and WSUS. You can view more details here Fixed AVD Azure Virtual Desktop Patching Issue While Using SCCM WSUS For Patching HTMD Blog (anoopcnair.com)

Autoscaling Bicep module
Freek Berson has announced a Bicep Module for the autoscale functionality recently released via Microsoft. This is a welcome additional as the autoscale can only be enabled via the Azure portal until now. You can view the module here – wvd/avdScalingPlan.bicep at master · fberson/wvd · GitHub
FSLogix urgent update
Microsoft have released an urgent update which fixes a security vulnerability so its advised to update ASAP. The new version is v2.9.7979.62170. If you are using Windows 11 its advisable to update also as there is a fix for the event logs. You can download the latest version here – FSLogix Release Notes – FSLogix | Microsoft Docs
Microsoft
Remote Desktop Client updated
Microsoft have updated the Remote Desktop Client on the Insider build to v1.2.2679. There are lots of fixes in this build so its recommended to start testing ready for production rollout! You can view more info here – What's new in the Windows Desktop client | Microsoft Docs
ExpressRoute now supports Shortpath RDP over Private Peering
Microsoft have announced that RDP Shortpath is now supported over Private Peering. You can view more info here – General availability: ExpressRoute now supports Azure Virtual Desktop Shortpath RDP over Private Peering | Azure updates | Microsoft Azure